About Custom Exteriors of Utah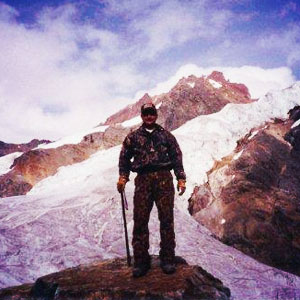 Custom Exteriors, Inc. was founded in 1982 and is owned and operated by Claude Archuleta.
Claude started Custom Aluminum at the age of 21, working as a siding installer, he now runs Custom Exteriors as a General Contractor with over 50 employees.
Claude has built Custom Exteriors one piece at a time with good people and a solid work ethic, treating builders, customers, employees and suppliers with honesty and respect. Claude often comments, I know how much work I can do by myself, my people make the difference.
Custom Exteriors is a professional and well respected company based on unequaled quality and customer service, we never send a bill unless our customers are totally satisfied. Our superintendents work closely with the customer and the installers on a daily basis paying close attention to detail and quality craftsmanship. Our installers are top in the industry they are well equipped and highly skilled.
The growth and success of Custom Exteriors can also be attributed to its diversity; we are the only company in the area that specializes in both new construction and recovering (existing) homes. We offer siding, soffits, aluminum crown molding, stucco (hard coat system) foundation plastering, stone veneer, and replacement windows (with recover). All of our work is done by our own employees not subcontracted out. Work is overseen by our superintendents that specialize in each area. Working together as a team sharing scaffolding whenever possible, this is a very efficient service for homeowners and builders. It's because of this and our volume that we can be so competitive on price. And we do it all well. Utah's construction industry is saturated with contractors and contractors are often thought of as unethical. We recommend getting several bids while keeping in mind that if the price sounds "too good to be true," it probably is. Always get quotes in writing including what services are to be performed. Compare product and reputability; work with someone you feel comfortable with that can assist you with colors and design. Above all work with a contractor that will be in business next year as well as 5 or 10 years from now. This is your home and there is peace of mind knowing you have hired a responsible well respected contractor who pays his suppliers and employees, warrantees workmanship and will work with the manufacturer should the material fail.

CUSTOM EXTERIORS, INC.
2278 West 2550 South
West Haven, Utah 84401
Phone: (801) 775-0636
Fax: (801) 731-5630
OUR TEAM